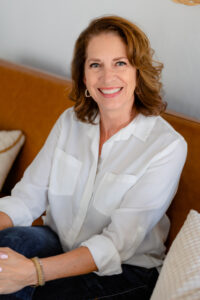 Summer is here! It's a time for kids to be out of school and for family vacations. It's also a time when a lot of people sell their homes and plan a move, and I am no exception. 🙁  It's big and exciting news for me, but also bittersweet. My husband and I have decided to move to North Carolina around July 13th to be near my dad and be closer to the rest of my family. Between living in San Diego and San Jose, I have lived over half of my life in California! It's going to be such a big change, and I will miss you terribly! <3
I have been thinking about how I can restart Embracing Your Space in NC while still being available to you here in the Bay Area. If you need organizing help after June (July will be pretty busy for me!), please contact me, and I will either work with you virtually, coach you through your project with a list of To Do's, or refer you to a trusted Professional Organizer in my South Bay NAPO group. Don't worry! You WILL be taken care of!  🙂
I created Embracing Your Space over 13 years ago, and I feel so fortunate to have had your friendship and support through this amazing journey! Thank you for Everything!  Please keep in touch, and I will try to post my moving experience on social media. 🙂 Take good care!
With gratitude,
Carla Whyte
Embracing Your Space

The Moving Checklist: A Timeline for Your Upcoming Move
This checklist is a comprehensive guide for anyone planning a move, covering everything from pre-move planning to settling in. By using a checklist like this, you can stay organized and on top of all the tasks involved in a move, reducing stress and avoiding last-minute surprises. The detailed tasks and reminders in each section ensure that nothing is overlooked and everything is accounted for, making the move more efficient and successful.

How to Declutter Before Moving: A Professional Organizer Weighs In
Save time, money, and energy by decluttering before your next move. Check out this list of helpful tips to get you on track!

Partner Recommendation: All Reasons Moving and Storage

All Reasons Moving & Storage is proud to be the Bay Area's one-stop shop for moving help in San Jose. Their experienced and highly accredited team understands that every move is different, which is why they customize every service to your specific needs. So, whether you are moving down the street or across the country, All Reasons moving company in San Jose has you covered.

Feeling overwhelmed?
I can help!
Just call (408) 858-8552