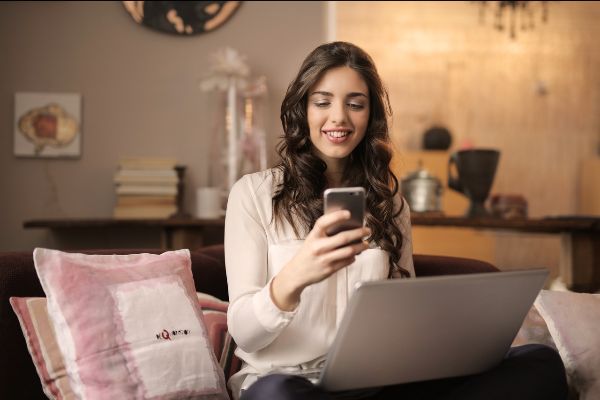 A present for you!
The first thing I want to say is that I miss you, and I can't wait to see you and work with you again! ❤ Secondly, I hope you're finding some fun things to do, and that you are staying healthy. 🙂 And third, I'd like to give you a present! 🎁 If you are able to take advantage, I'm offering a 20% prepaid discount for up to 15 hours of organizing…as soon as we're allowed to work together again! I hope that's soon!
In the meantime, I hope you'll consider Virtual Organizing with me! It's fun, and will help keep your clutter under control until we can work together again. Give it a try!
Carla Whyte
Embracing Your Space
Virtual Organizing Appointments
As Shelter in Place continues and you are spending all of your time at home, you may be noticing that the clutter situation may be getting a little out of hand. Let me (virtually) hold your hand and help keep it under control. By setting up virtual organizing appointments with me, you are carving out the time to do it (just like you do when I work with you in person), which is what most everyone says is the key. Meaning, no one wants to do this by themselves!
Virtual rates are lower than my in-person rates, and I am offering an extra 25% off the first session to the next 5 people who schedule with me! And remember, we can work on any area of your home
Organizing While Quarantined – WNA Success Series


While staying home 24/7, are you finding that your home is holding back your success? We all have spaces that we wish were more organized, and the clutter can really hold us back. Join me on this panel of Organizers for tips and ideas to make your spaces clutter-free.
Thursday, April 23, 2020
2:00 PM
RSVP

Your Ultimate Spring-Cleaning Checklist
There are few rites of spring more satisfying than the annual deep clean. For many people, however, the pleasure comes only after the work is finished. Cleaning your home from top to bottom may never become effortless, but you can make the project more manageable-and even enjoyable.

Follow Me on Facebook!
If you are not yet following me on Facebook, I would love for you to join me there! Follow Me!
Feeling overwhelmed? I can help!
Just call (408) 858-8552