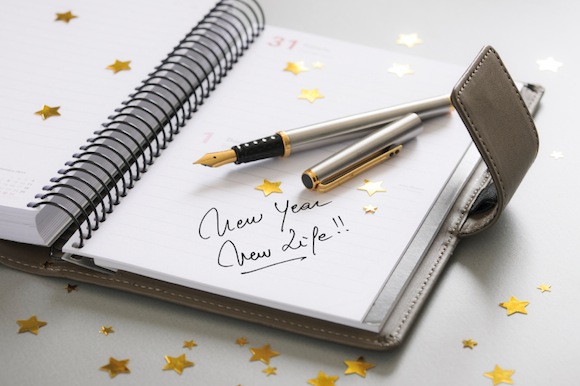 2020 is your year to get organized!
Happy New Year! It's the time of year when lots of you have made New Year's Resolutions and I hope yours was to make your home a beautiful, calm and organized place to live. 🙂 It's also the time of year when resolutions have already been broken. :/ Don't give up! Read on to get the encouragement you need to keep going!!
Carla Whyte
Embracing Your Space
17 New Year's Resolutions to Help You Get Organized
Every time the calendar flips from one year to the next, millions of us resolve to lose weight, quit smoking or reduce debt. But have you given much thought to getting your house in order? Are you tired of staring at all of those boxes crammed with clothes you haven't worn in 10 years or with toys your kids haven't touched in five years?
Here are 17 tips to help you get your New Year off to a well-organized start.

2020\'s Vision Board Fest
I am participating in a fun vision board event next month! All supplies included. I will be one of about 12 coaches who will be on hand to help with your vision for the year in different life-goal areas. I hope to see you there!

Product Recommendation
Simple Elephant Planner
Use this planner to focus on goals, be productive and carve a path to success! It includes Mindmap and vision board sections that fully engage the mind for a 90-day or monthly gratitude plan. A sheet of stickers is included to help keep you organized!
Partner Recommendation

Stacy Weber, TruYou Training
Stacy's specialty is working with people to create an unstoppable mindset of unlimited possibilities. By using the Law of Attraction, she guides men and women to align their mindset, habits, and beliefs with their goals to create their best life, body, and business.

Follow Me on Facebook!
If you are not yet following me on Facebook, I would love for you to join me there! Follow Me!
Feeling overwhelmed? I can help!
Just call (408) 858-8552