Thanksgiving is around the corner, and I wanted to take this opportunity to thank my clients, my family, and my friends for supporting Embracing Your Space for the past TWELVE years!  It has been such an exciting and rewarding journey for me, and I really couldn't have done it without all of you. I had to close down briefly at the beginning of Covid, but after about a month, my wonderful clients started calling again, and have kept me busy these last 18months! I am so grateful!
The topic of cleaning out your fridge may seem silly, but trust me!! You will thank me when you try to find room for all of your holiday food!! Turkeys, all of the fixings, pastries, cookie dough, pies, etc, etc, etc!  Have fun!
Carla Whyte
Embracing Your Space

How to Clean Out a Refrigerator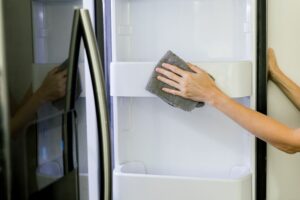 The holidays are right around the corner and chances are high that your refrigerator is going to be put to the test with all of the family gatherings that are coming up. Nation Clean out Your Fridge Day on 11/15 is the perfect opportunity to make sure this kitchen powerhouse is ready to be your MVP this holiday season!

Product Recommendation: Refrigerator Lazy Susan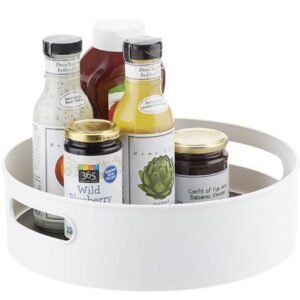 Never lose sight of condiments, sauces, and other staples. This Refrigerator Lazy Susan turntable helps organize jars and bottles so they can be brought instantly into view. The stable, non-skid base rotates without sliding. High sides and a rubberized liner help keep contents from tipping over. Everything stays in place. Everything's always easy to grab. Nothing gets lost in the back of a refrigerator shelf.


Product Recommendation: Thoughtful Gift Giving Bundle
Christmas is a busy time, particularly for parents. With school performances, parties, shopping, baking, and decorating on top of the normal busyness of life, many people find the Christmas season to be… overwhelming. With The Nice List bundle, stay on budget, on time, and sane, all while supporting a new, small, woman-owned business!

Follow Me on Facebook!
If you are not yet following me on Facebook, I would love for you to join me there! Follow Me!
Feeling overwhelmed? I can help!
Just call (408) 858-8552